Fifteen Milliseconds Of Techno-Weenie Fame
My 15 Milliseconds of Ham Radio Fame
Andy Warhol said in 1968 that "In the future, everyone will be world-famous for 15 minutes."
Mine was for 15 milliseconds in June 1989.
Once upon a time, I had an article published in QST about my Quest for capturing one of the first 10 Packet WAS awards being offered by ARRL. For a techno-weenie like me, having an article published in QST about ANYTHING was an accomplishment.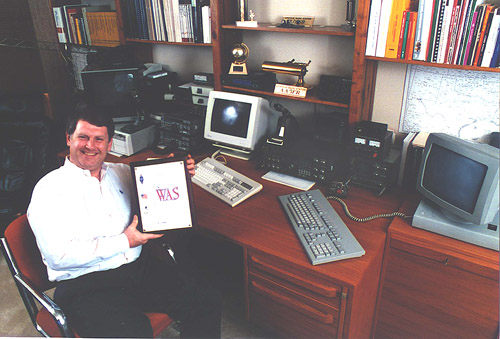 Just remember, this was in 1987-1988 when packet was king and PSK-31 had yet to be invented. (PSK-31 was developed and named by English amateur radio operator Peter Martinez (call sign G3PLX) and introduced to the wider amateur radio community in December 1998.)
Click QST to view the Acrobat file or try to read the page images below.
Hopefully, you will find the article that I penned to be somewhat humorous and entertaining albeit also somewhat dated.